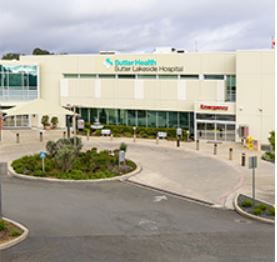 Sutter Lakeside Hospital 5176 Hill Road East, Lakeport CA - 707-262-5000
Sutter Lakeside Hospital is a community based, not-for-profit 25-bed critical access hospital serving the healthcare needs of residents of Lake County and its surrounding communities. As a member of the Sutter Health family, one of the nation's leading healthcare providers, Sutter Lakeside Hospital's patients benefit from the combined expertise of over 55,000 professionals and the latest in advanced technology and medical research. The Sutter Lakeside campus offers a broad range of services, including a Family Birthing Center, an Intensive Care Unit, a Surgery Center, a Medical Imaging Department, an Emergency Department, Outpatient Care Services, Rehabilitation/Speech/Physical Therapy services, Laboratory Services, a Family Medicine Clinic, a Community Clinic, a mobility park, Cardiology Services, Nuclear Medicine Services and Respiratory Therapy services.
Sutter Lakeside is a Level IV Trauma Center, and Lake County's only certify ed Stroke Center. Over 100,000 patients visit the hospital on an outpatient basis annually. The Emergency Department treats more than 19,000 patients, and the Family Birthing Center welcomes over 300 newborn babies to the community each year. Sutter Lakeside Hospital also partners with First Five, Tribal Health, and Mother-Wise to provide a free Smart Start baby bundle to any expecting Lake County mother who completes the safe sleep training seminar. The seminar equips parents with knowledge about safe sleep practices, as well as other tips for a smooth transition home. Bundles include diapers, a digital thermometer, a safe sleep sack, and Pack n' Play.
More than 160 physicians provide care for our patients. The hospital is accredited by The Joint Commission. Meeting the healthcare needs of everyone in the community, regardless of ability to pay, and providing healthcare-related programs, create the cornerstone of Sutter Lakeside Hospital's not-for-profit mission.
Adventist Health Clear Lake 15630 18th Ave, Clearlake CA - 707-994-6486
https://www.adventisthealth.org/clear-lake/
Adventist Health Clear Lake (AHCL)'s hospital and nine clinic locations are where hope meets healing in Lake County. A team of more than 40 physicians, 520 employees and 51 volunteers are united by the vision of transforming the health experience of our community by improving health, enhancing interactions, and making care more accessible. A part of Adventist Health, AHCL is a non-profit, faith-based organization proudly putting its mission to live God's love by inspiring health, wholeness and hope every day.
Through investments in advanced technology, bright and welcoming spaces, and community wellness programs, AHCL is committed to making Lake County healthier for our friends and neighbors. Adventist Health Clear Lake Medical Center is a 25-bed critical access hospital serving Lake County with key services including 24-hour emergency care, medical imaging, intensive care, maternity, and laboratory services. Adventist Health Clear Lake Medical Offices provide primary and specialty care services in communities throughout the county, including family medicine, pediatrics, cardiology, OB/GYN, behavioral health, dental care, eye care and pain management. Additional outpatient services help patients with physical therapy, cardiopulmonary care, pulmonary rehabilitation, and sleep disorders.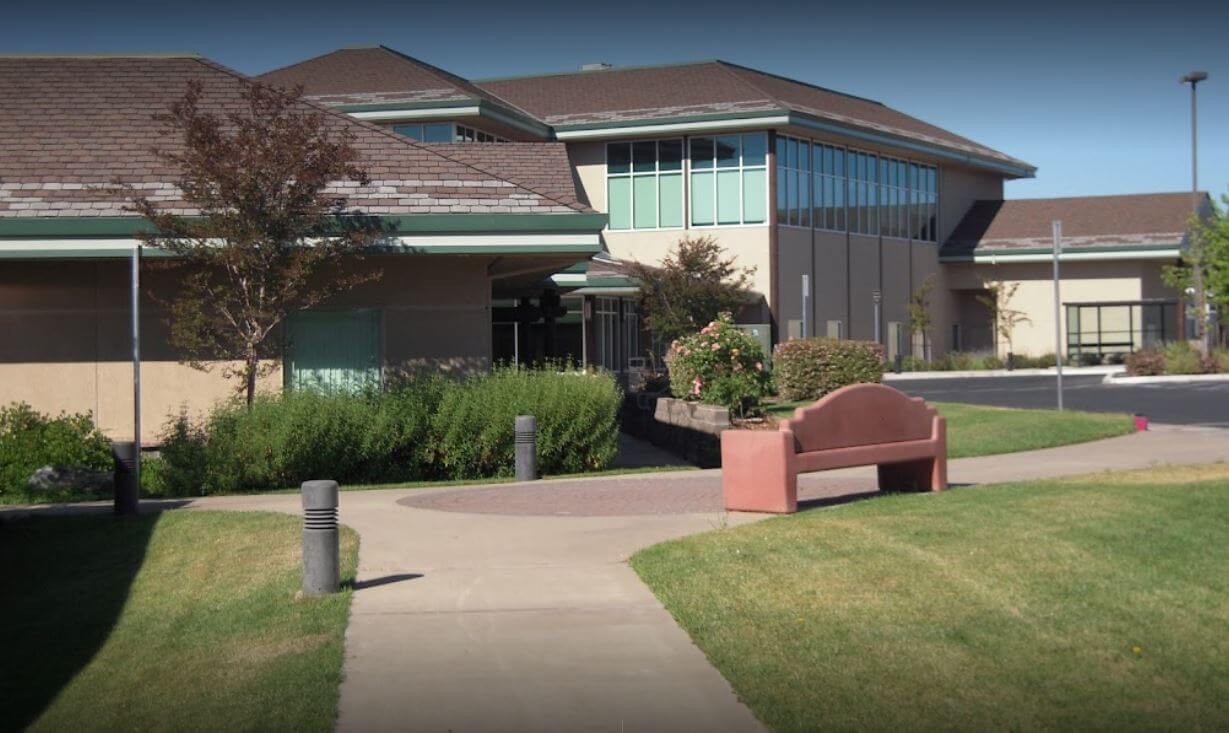 Lake County Tribal Health 925 Bevins Ct, Lakeport CA - 707-263-8382
We are dedicated to keeping our whole community healthy by providing access to affordable, quality health care to our patients. We can work with virtually any insurance so you get every benefit possible. We always recommend the same treatment that we would for our own family members; this ensures that you understand your options and that you receive efficient high quality medical care.
Lake County Tribal Health provides primary medical care for all of your chronic medical needs such as diabetes, high blood pressure, etc. as well as treatment for acute illness and injuries. We also provide ongoing continuing care through child exams, immunizations, health education, annual screening exams, and much more.