Lake County Chamber of Commerce Board of Directors 2022
LAURA McANDREWS SAMMEL
CHIEF EXECUTIVE OFFICER AND SECRETARY OF THE BOARD
I have been a Lake County resident and member of its business community for over sixteen years. I'm in love with this beautiful place and very happy to call it home as I met and married my husband. Together, we raised three amazing children here. Before accepting the position of LCCC CEO in August 2021, I most recently worked with Combs Consulting Group as an Executive Human Resources and Leadership Coach. I worked with business owners and leaders to manage their most valuable asset – their people! I enjoyed my work, especially as I see the impact that helping businesses succeed has on the overall economic development of our community. I'm serving my second term as the President of the Rotary Club of Lakeport, Director on the Board of the Lake County Economic Development Corporation, Treasurer of the Board of Directors for the Lake County Arts Council, an ex-oficio Director on the Lakeport Main Street Association Board, and a City-Council-appointed member of the Lakeport Economic Development Committee. I am also an active member of the Lake County Theatre Company and have performed in its recent productions of Oklahoma and Chicago. I hold a Master's degree in Business Administration from Western Governors University.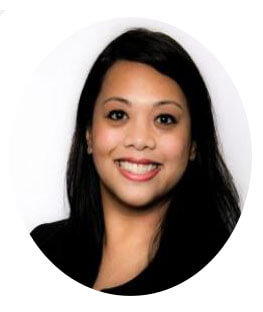 HELENA WELSH - LAKE COUNTY WINE ASSOCIATION
PRESIDENT
Helena Welsh is the Executive Director of the Lake County Winery Association. Helena currently serves as a Board Director of the Lake County Chamber of Commerce, Lake County Complete Count Committee, 1Team1Dream, as well as being a Certified Tourism Ambassador for Lake County. Additionally, Helena has served as a Board Member for the Valley Fire Rebuild Expo and Board Treasurer for the Summit Recreation and Social Club. After graduating from California State University, Sacramento with a degree in Business Administration, Helena moved to Lake County and is raising her family in Cobb.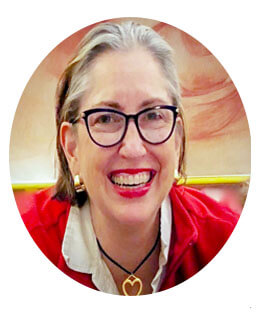 LISA WILSON - CLEAR LAKE CAMPGROUND
VICE PRESIDENT
I have many years of retail management experience, including Macys, bloomingdales.com, macys.com, victoriassecret.com, 1800flowers.com and c21stores.com. Macys moved me to New York in 2001, where I grew my career until moving to Lake County in 2011. I loved NY and all the cultural experiences like the theater and museums. I loved being able to get almost anything at all to eat at any time of day or night. I even liked the subway! I feel very much at home here in Lake County and I get to NY for my big city feels every year. Since moving to Lake County, I've worked remote and part time on eCommerce projects for Simon Property Group, Walmart Global eCommerce, and Century 21 Department Stores. The remote and part time gigs have been a good fit with my seasonal business, Clear Lake Campground. Clear Lake Campground is a relaxing vintage campground on Cache Creek. We greet locals and out of county guests who love to fish, go wine tasting, and go kayaking. We host vintage trailer rallies and special events throughout the year. I serve on the Mendocino College Shakespeare at the Lake Committee that brought Shakespeare to Austin Park in Clearlake in 2019. I served on the Steering Committee that got the Tourism Improvement District formed. One of my favorite things about small town living is being involved in the community and working on projects that make Lake County better for everyone..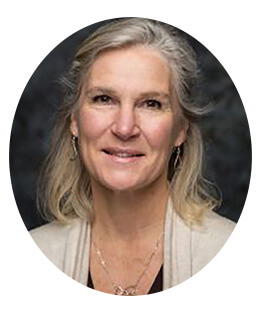 DIANE PLANTE - TOMKINS TAX CONSULTANTS
FINANCIAL OFFICER
Diane  graduated high school from Upper Lake and college from California State University, Sacramento. She's been practicing accounting and bookkeeping since 1995 and completed my licensing requirements for Certified Public Accounting in 2000. She has worked 3 years in private accounting and over 6 years auditing experience with another accounting firm. Diane serves on the board of directors for Hospice Services of Lake County and Good Shepherd Ecumenical Academy, in addition to volunteer duties on the Upper Lake High School Bond Measure for the new facilities. She and her family have decided to live in Lake County for the beauty, business opportunities and friendships here. She looks forward to serving you and our communities.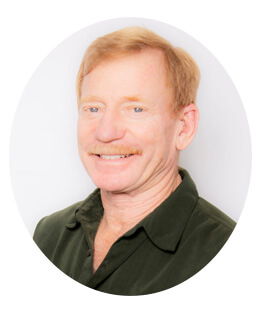 BOBBY DUTCHER - Lux Places International Realty
PAST PRESIDENT
A life long Lake County resident, I attended school in Upper Lake from kindergarten-12th grade. After graduating from high school, I moved away for four years to college and returned to start my own timber management company. Retired from timber management in 2002 and became a licensed real estate broker. Married my wife Nanette in 1991 and have two daughters, Briana and Lindsey. From 1990-2002, I was the submitter of numerous projects going through the CEQA process, which has proven to be an invaluable experience helping clients purchase undeveloped land. I have fished and hunted my entire life and took up alpine climbing a few years ago and have seven 14,000 summits so far. Finding recreational properties for people who are also passionate about wildlife and conservation makes this job very rewarding. Expanding Lake Counties wine and cannabis industry is very important to me, as Lake County's climate makes this an ideal place for both crops.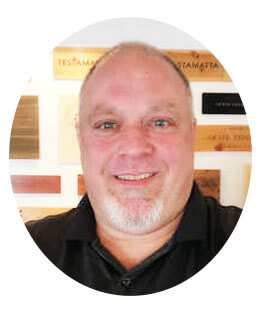 MATTHEW METCALF - GREENVIEW RESTAURANT
BOARD OF DIRECTORS
I have lived in Lake County for four years now after twenty years living and working in San Francisco. You may know me as the Food & Beverage Director and Events Director for Hidden Valley Lake Association. I currently sit on the Middletown Area Merchants Association (MAMA) and Lake County Winery Association (LCWA) Boards of Directors. I recently became a Certified Tourism Ambassador (CTA) for Lake County as well. I try to involve myself in our local community as much as possible through volunteer and charity work. I have participated in every Lake County School Career Day I can find and always find somewhere and someone to cook for when we have had local wildfires. I went to Chico after the Paradise fire and worked at the World Central Kitchen operation. Another project, I personally made 150 jars of jam and donated all of the proceeds to a local organization, Totes for Teens.I feel that Lake County has extreme potential, unmatched beauty and wonderful people. Ultimately, my goal is to do my part to accentuate those things, especially by using my unique skill set in the hospitality industry. I am always proud to serve my community and being a Lake County Chamber Director allows me to expand on that service.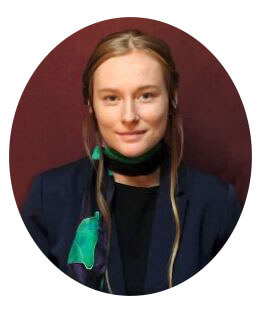 AMANDA MARTIN - MANDA COVENTURES
BOARD OF DIRECTORS
A native of Lake County with a background in Communication Design, Media, and International Studies, Amanda is Founder-Director of Manda CoVentures, an event curation, marketing, and grant development consultancy focused on youth, the arts, and social entrepreneurship. Co-coordinator of Lake County's first community resilience event, Neighborfest, and an implementation consultant for the program, Amanda specializes in hybrid event planning and promotion that leverages both F2F and virtual interactions for the post Covid-19 economy. Amanda is President of the Middletown Art Center as well as a board member of the Middletown Area Merchants Association. Certified in ecological design and passionate about the climate crisis, Amanda spends as much time as she can outdoors and in wilderness areas. She is also very interested in the role ICT could play in accelerating entrepreneurial skills transfer and sustainable economic development in Lake County.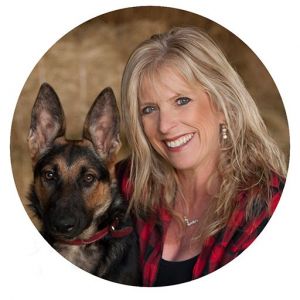 CATHERINE REESE - REESE RANCH RETREAT
BOARD OF DIRECTORS
My husband Jimmy and I have been married 30 years and have raised our 3 kids on our ranch here in Lake County. I am a multi passionate person who believes in enjoying the journey and choosing joy along the way. I love helping people, supporting small businesses, and encouraging others. I've been a photographer for 30 years and 4 years ago I launched Reese Ranch Retreat, a place for guests & locals to come enjoy some rest, relaxation, and rejuvenation through our vacation rentals, animal experiences, goat yoga, and more. I have been a member of the Chamber of Commerce for several years, I believe strongly in supporting small businesses, through shopping at them, giving them online shout outs, and encouraging others to do that same. I would like to make a difference. I am a no nonsense kinda girl, I work hard and have a big heart for our community. I love our small-town vibe who comes together in times of challenge. I would love to help make our community stronger, and an even more amazing place to live, work, play, and raise our kids. I believe you get more of what you focus on, so let's focus on the good and amazing people and businesses in our community and help them grow stronger and attract more business so they can be here for generations to come.
MARK LIPPS - Ripe Choice Farm & Catering
BOARD OF DIRECTORS
I was a career executive in the TV industry proficient in developing strategies for a vision and then getting things done. In one of the projects I was involved in during my 16 years with the Fox Broadcasting Network, we implemented strategies that netted the company almost $93 million annually. After taking early retirement from Fox, I became the CEO of the Manhattan Beach, CA, Chamber of Commerce. I managed the organization out of a river of red ink into the black. We achieved double-digit growth in 18-months, increased B2B membership by 40%, and significantly increased sponsorships and fundraising. By increasing the Chamber's public profile with major influencers and developing successful special events, I put the Chamber back on the map. I have also spent my time volunteering (taking textbooks to Guatemalan schools, working with special ed kids, developed an environmental expo to educate our South Bay community, involved in Manhattan Beach city commissions and city council, substitute teaching); knocked off a few bucket list items (traveled extensively, 135-mile kayak race on a Louisiana bayou, skydiving with my sons, etc.). My salad days were surviving with bartending and waiting tables. I helped open the Sheraton Premiere Hotel in Los Angeles as a 5-star trained bartender. I grew up mainly in the Midwest. I have lived in NY, LA, Chicago, Dallas, Milwaukee, Springfield, MO and now Lakeport CA. I have experience managing relationships as a news director, pitching TV shows for MTM and Rysher Entertainment, managing the culture of the Fox Network with all of our affiliated TV stations regarding sales and marketing and the Manhattan Beach Chamber of Commerce. Now I am involved helping my wife expand her catering business at THE RIPE CHOICE FARM & CATERING here in Lakeport. I have taken leadership training through the Ziglar Company in Dallas; Leadership Manhattan Beach and Rotary Leadership Program. I believe my leadership and creative skills combined with my passion for building up local business feels like a great fit at the Lake County Chamber of Commerce.
ALICIA RUSSELL - Lake County Cannabis Alliance
BOARD OF DIRECTORS
Alicia Russell began her professional career at age 13 when her grandfather hired her to assist with Accounts Receivable for his bail bonds company, and she's built on that knowledge throughout her career handling the finances for a family agricultural business, a retail store she owned in Ukiah, and for government entities as a Public Servant for the State of California, the State of Nevada, and the County of Lake. Currently, Alicia is the Northern California Director of Operations for Pro Farms, a commercial cannabis operator. Although she didn't have any prior cannabis industry experience, she found that she could apply her prior agricultural experiences with pears and walnuts as well as her public-sector experience to create a foundation for success. Alicia serves as the Secretary for the Lakeport Economic Development Advisory Committee, holds a seat on the Lake County Ag Advisory Committee, and participates as a member of the Lake County Cannabis Alliance and the Lake County Chamber of Commerce. In her down time, she spends time with her hubby and their pets' enjoying pastimes like reading, baking, and DIY projects.
DUSTIN FULTS - FULTS FAMILY VINEYARDS
DIRECTOR - ONE-YEAR PRESIDENT'S APPOINTMENT
Dustin Fults is the Proprietor of Fults Family Vineyards. What began as a vision over a few bottles of wine with his father, Kendall Fults, has culminated into this dream turned reality we are proud to call Fults Family Vineyards. Before he found residence in Lake County, or "God's Country" as he likes to call it, Dustin lived in Los Angeles, where he studied at California State University, Northridge.  He holds a BA in History with an emphasis on Political Science.  During his college years, he earned money by working as a server/bartender at various fine dining establishments.  It was during this time that he began to develop his knack for hospitality. In 2005, Dustin moved to Northern California and started to explore the wine and food scenes of Lake County, Napa County and San Francisco wineries and restaurants.  He discovered a natural ability to pair certain wines with different types of food and began working at Guenoc Winery.  After a few years in the tasting room, he decided to explore the vineyard side of the industry and took a position as a sales consultant for a grapevine nursery while simultaneously taking a few courses in viticulture at Napa Valley College.  He then went on to work at a family-owned and operated winery in Napa Valley.  After a couple vintages, Dustin returned to Langtry Estate and Vineyards (home of Guenoc wines) where he served as Hospitality Director for the 23,000 acre estate.  Dustin currently works with the distributor Classic Wines of California as a territory sales representative for both Lake and Mendocino Counties. The construction on Fults Family Vineyards' tasting room was completed in the summer of 2014 and opened Labor Day weekend of the same year.  The official Grand Opening ceremony commenced on March 21, 2015.  You can find Dustin and his father Kendall in the tasting room most weekends along with their family.  Dustin's wife, Thanh, often joins him along with their "Little Ones," Lola Thu & Kenlee Blake, and dogs: Luke and Foxy!
BECKY PEREZ - REDWOOD CREDIT UNION - Lower Lake
DIRECTOR - ONE-YEAR PRESIDENT'S APPOINTMENT
KAITLYN WRIGHT - CACHE CREEK VINEYARDS
DIRECTOR - ONE-YEAR PRESIDENT'S APPOINTMENT