Lake County Chamber of Commerce Board of Directors 2022
LAURA McANDREWS SAMMEL
CHIEF EXECUTIVE OFFICER AND SECRETARY OF THE BOARD
I have been a Lake County resident and member of its business community for over sixteen years. I'm in love with this beautiful place and very happy to call it home as I met and married my husband. Together, we raised three amazing children here. Before accepting the position of LCCC CEO in August 2021, I most recently worked with Combs Consulting Group as an Executive Human Resources and Leadership Coach. I worked with business owners and leaders to manage their most valuable asset – their people! I enjoyed my work, especially as I see the impact that helping businesses succeed has on the overall economic development of our community. I'm serving my second term as the President of the Rotary Club of Lakeport, Director on the Board of the Lake County Economic Development Corporation, Treasurer of the Board of Directors for the Lake County Arts Council, an ex-oficio Director on the Lakeport Main Street Association Board, and a City-Council-appointed member of the Lakeport Economic Development Committee. I am also an active member of the Lake County Theatre Company and have performed in its recent productions of Oklahoma and Chicago. I hold a Master's degree in Business Administration from Western Governors University.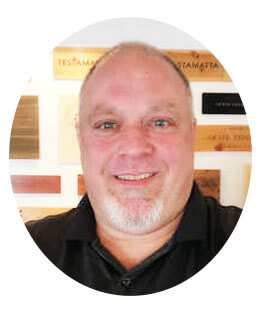 MATTHEW METCALF - GREENVIEW RESTAURANT
PRESIDENT
I have lived in Lake County for four years now after twenty years living and working in San Francisco. You may know me as the Food & Beverage Director and Events Director for Hidden Valley Lake Association. I currently sit on the Middletown Area Merchants Association (MAMA) and Lake County Winery Association (LCWA) Boards of Directors. I recently became a Certified Tourism Ambassador (CTA) for Lake County as well. I try to involve myself in our local community as much as possible through volunteer and charity work. I have participated in every Lake County School Career Day I can find and always find somewhere and someone to cook for when we have had local wildfires. I went to Chico after the Paradise fire and worked at the World Central Kitchen operation. Another project, I personally made 150 jars of jam and donated all of the proceeds to a local organization, Totes for Teens.I feel that Lake County has extreme potential, unmatched beauty and wonderful people. Ultimately, my goal is to do my part to accentuate those things, especially by using my unique skill set in the hospitality industry. I am always proud to serve my community and being a Lake County Chamber Director allows me to expand on that service.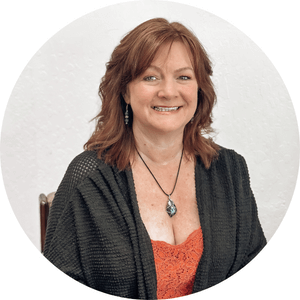 ALICIA RUSSELL - Alicia Russell Consulting Services
VICE PRESIDENT
Alicia Russell began her professional career at age 13 when her grandfather hired her to assist with Accounts Receivable for his bail bonds company, and she's built on that knowledge throughout her career handling the finances for a family agricultural business, a retail store she owned in Ukiah, and for government entities as a Public Servant for the State of California, the State of Nevada, and the County of Lake. Currently, Alicia is the Northern California Director of Operations for Pro Farms, a commercial cannabis operator. Although she didn't have any prior cannabis industry experience, she found that she could apply her prior agricultural experiences with pears and walnuts as well as her public-sector experience to create a foundation for success. Alicia serves as the Secretary for the Lakeport Economic Development Advisory Committee, holds a seat on the Lake County Ag Advisory Committee, and participates as a member of the Lake County Cannabis Alliance and the Lake County Chamber of Commerce. In her down time, she spends time with her hubby and their pets' enjoying pastimes like reading, baking, and DIY projects.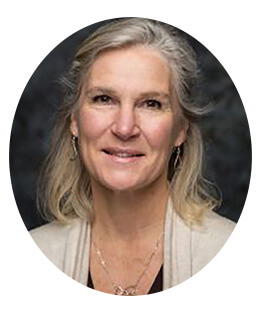 DIANE PLANTE - TOMKINS TAX CONSULTANTS
FINANCIAL OFFICER
Diane  graduated high school from Upper Lake and college from California State University, Sacramento. She's been practicing accounting and bookkeeping since 1995 and completed my licensing requirements for Certified Public Accounting in 2000. She has worked 3 years in private accounting and over 6 years auditing experience with another accounting firm. Diane serves on the board of directors for Hospice Services of Lake County and Good Shepherd Ecumenical Academy, in addition to volunteer duties on the Upper Lake High School Bond Measure for the new facilities. She and her family have decided to live in Lake County for the beauty, business opportunities and friendships here. She looks forward to serving you and our communities.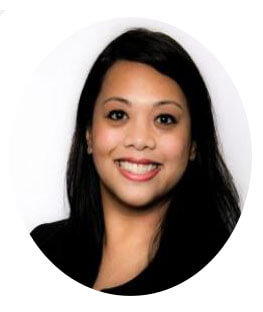 HELENA WELSH - LAKE COUNTY WINE ASSOCIATION
IMMEDIATE PAST PRESIDENT
Helena Welsh is the Executive Director of the Lake County Winery Association. Helena currently serves as a Board Director of the Lake County Chamber of Commerce, Lake County Complete Count Committee, 1Team1Dream, as well as being a Certified Tourism Ambassador for Lake County. Additionally, Helena has served as a Board Member for the Valley Fire Rebuild Expo and Board Treasurer for the Summit Recreation and Social Club. After graduating from California State University, Sacramento with a degree in Business Administration, Helena moved to Lake County and is raising her family in Cobb.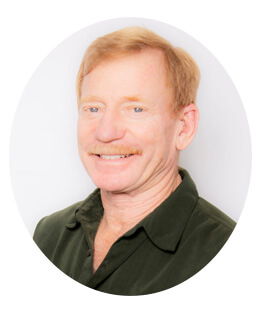 BOBBY DUTCHER - Lux Places International Realty
BOARD OF DIRECTORS
A life long Lake County resident, I attended school in Upper Lake from kindergarten-12th grade. After graduating from high school, I moved away for four years to college and returned to start my own timber management company. Retired from timber management in 2002 and became a licensed real estate broker. Married my wife Nanette in 1991 and have two daughters, Briana and Lindsey. From 1990-2002, I was the submitter of numerous projects going through the CEQA process, which has proven to be an invaluable experience helping clients purchase undeveloped land. I have fished and hunted my entire life and took up alpine climbing a few years ago and have seven 14,000 summits so far. Finding recreational properties for people who are also passionate about wildlife and conservation makes this job very rewarding. Expanding Lake Counties wine and cannabis industry is very important to me, as Lake County's climate makes this an ideal place for both crops.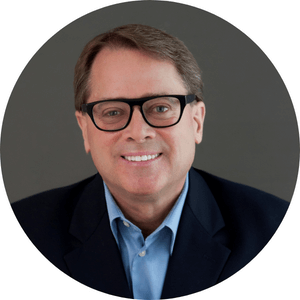 MARK LIPPS - Ripe Choice Farm & Catering
BOARD OF DIRECTORS
I was a career executive in the TV industry proficient in developing strategies for a vision and then getting things done. In one of the projects I was involved in during my 16 years with the Fox Broadcasting Network, we implemented strategies that netted the company almost $93 million annually. After taking early retirement from Fox, I became the CEO of the Manhattan Beach, CA, Chamber of Commerce. I managed the organization out of a river of red ink into the black. We achieved double-digit growth in 18-months, increased B2B membership by 40%, and significantly increased sponsorships and fundraising. By increasing the Chamber's public profile with major influencers and developing successful special events, I put the Chamber back on the map. I have also spent my time volunteering (taking textbooks to Guatemalan schools, working with special ed kids, developed an environmental expo to educate our South Bay community, involved in Manhattan Beach city commissions and city council, substitute teaching); knocked off a few bucket list items (traveled extensively, 135-mile kayak race on a Louisiana bayou, skydiving with my sons, etc.). My salad days were surviving with bartending and waiting tables. I helped open the Sheraton Premiere Hotel in Los Angeles as a 5-star trained bartender. I grew up mainly in the Midwest. I have lived in NY, LA, Chicago, Dallas, Milwaukee, Springfield, MO and now Lakeport CA. I have experience managing relationships as a news director, pitching TV shows for MTM and Rysher Entertainment, managing the culture of the Fox Network with all of our affiliated TV stations regarding sales and marketing and the Manhattan Beach Chamber of Commerce. Now I am involved helping my wife expand her catering business at THE RIPE CHOICE FARM & CATERING here in Lakeport. I have taken leadership training through the Ziglar Company in Dallas; Leadership Manhattan Beach and Rotary Leadership Program. I believe my leadership and creative skills combined with my passion for building up local business feels like a great fit at the Lake County Chamber of Commerce.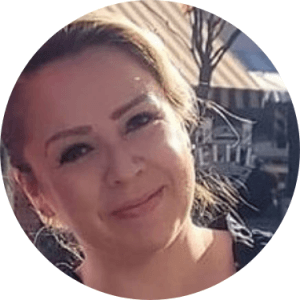 ALEX NUÑEZ - NALAS CLEANING EXPERTISE
BOARD OF DIRECTORS
Alex Nuñez moved to Lake County in April of 2021. She previously worked as an at-home medical interpreter, then moved north and started Nala's Cleaning Expertise in Santa Rosa. Alex took a job in Lakeport and decided to move her headquarters to Lake County. She's met incredible people and has felt welcomed in the community since day one.
Alex's goals for the future include growing her company, and eventually being able to hire a full staff. She and her company are currently sponsoring a young woman near and dear to her heart to go to university. Alex hopes to continue this legacy in the future for other low income children with good grades that want to better their lives.
She is currently on the Board of Directors for the Lake County Chamber of Commerce as well as a member of the Rotary Club of Lakeport.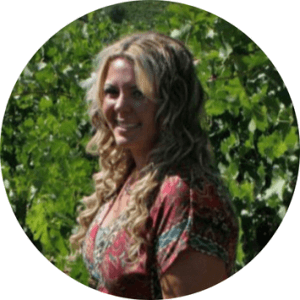 KAITLYN WRIGHT - CACHE CREEK VINEYARDS
BOARD OF DIRECTORS
Kaitlyn Wright, the manager of Cache Creek Vineyards & Winery, was born and raised in Lake County. She started working at her family's winery after attending school at Cuesta College in San Luis Obispo. Initially working with the winemaker in the vineyard and cellar, she soon moved over to the tasting room and hospitality where she thrived. To further enhance her understanding of the wine industry, Kaitlyn took wine marketing and sensory evaluation courses at Santa Rosa Junior College. Today, Kaitlyn's management responsibilities encompass the tasting room, hospitality, wine club, special events, the rental venue, and more. She strives to increase the awareness of Lake County tourism offerings through the winery's special events and concerts, wine tasting, and social media outreach. Kaitlyn is totally committed to the economic health of Lake County balanced with maintaining the natural beauty of the area.
Kaitlyn lives in Clearlake with her husband and their young son, who is active in youth rodeo, soccer and T-Ball. Throughout her youth and into the present, Kaitlyn has enjoyed the activities the county has to offer, including 4-H, school sports, rodeo, and boating on Clear Lake.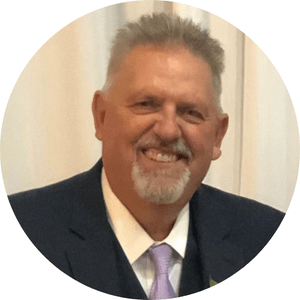 KENDALL FULTS - FULTS FAMILY VINEYARDS
DIRECTOR - ONE-YEAR PRESIDENT'S APPOINTMENT
Kendall Fults is a retired RN healthcare executive who was born in Norton, KS on April 28, 1953 and grew up on the homesteaded family farm and cattle ranch. He attended K-8 District #2 McCarty School, a one room school his father and grandparents attended and received his high school education from Platte Valley Academy, Shelton, Nebraska, graduating in 1971. Kendall obtained his RN diploma from Bryan School of Nursing in Lincoln, Nebraska in 1981 after taking college work at Kearney State College, University of Nebraska and Union College.
Kendall began work at St Elizabeth Hospital Burn Center in 1981-1985 and through training became a burn trauma flight nurse until 1986 when he began working for Adventist Health in Hanford, CA. As an Emergency Room nurse. Starting an administrative career in 1988 by developing an Occupational Health program (Jobcare) for Hanford Community Hospital and holding many positions including, Marketing Director, start up of Charitable Foundation, executive of Kings Heath Medical Group and hospital ancillaries, development of Rural Health Clinic network, which is now second largest in America, COO of Central Valley General Hospital which was acquired by Hanford Community Medical Center in 1998. Kendall was asked to interview for the CEO of Adventist Health's Redbud Community Hospital after filling in as interim CEO in 2001 and served in this role until 2005 when he was asked to return to Hanford to assist the executive team to build a new hospital there. The new hospital was finished in 2010 and Kendall retired from Adventist Health in 2017 after overseeing the outpatient services as Sr. VP of the four network hospitals, Adventist Health -Selma, Adventist Health -Reedley, Adventist Health -Hanford and Central Valley General Hospital.
Kendall received the prestigious Willard Bridwell in 2016 awarded for humanitarian service.Kendall and his wife Allison are now retired in Lake County where they are enjoying time with grand children Lola , Kenlee and Cru and helping his son Dustin with the development of Fults Family Vineyards.
For fun Kendall enjoys serving at Rotary as a board member and past Rotary President of Hanford Rotary Club, Rotary member since 1990, past board member for Lake County Fire Protection District, board member of Lake County Wine Association and member of Adventist Health-Clearlake community board. Kendall enjoys designing and fabricating custom stained glass windows and instructing students in the art.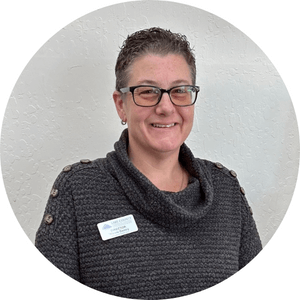 NICOLE GENTRY - GRILLIGAN'S ISLAND
DIRECTOR - ONE-YEAR PRESIDENT'S APPOINTMENT
Nicole Gentry has been a Lake County resident for the last 22 years and just opened her own restaurant, Grilligan's Island, with her husband, Nick, in Lucerne.
She is on the Board of the North Shore Business Alliance, and also won 3rd place in the Hands Up Lake County 1Team1Dream Small Business Competition. She has volunteered her time cooking for first responders during the fires that have swept through and impacted our county, making her a generous and giving community member. She is also expected to graduate with an Associates degree this year in the Culinary Arts field.
Nicole and Nick have been married 9 years, and have a chihuahua as well as 2 cats they love and adore. She enjoys being near the ocean when she has free time to soak up the waves.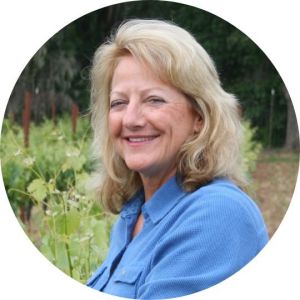 MONICA ROSENTHAL - R VINEYARDS
DIRECTOR - ONE-YEAR PRESIDENT'S APPOINTMENT
Monica Rosenthal is a well-established farmer and small business owner who, along with her husband, operates R Vineyards, a boutique wine business in Lake County, California. With over 30 years of experience in the wine industry, Monica has worked in various roles including hospitality & events, advertising, marketing, and public relations. She has been actively involved in the economic development in Lake County and serves on numerous community boards such as 1Team1Dream (secretary), Middletown Area Town Hall (chair), and the Rotary Club of Middletown (president). Monica is pleased to be a member of the Lake County Chamber of Commerce.