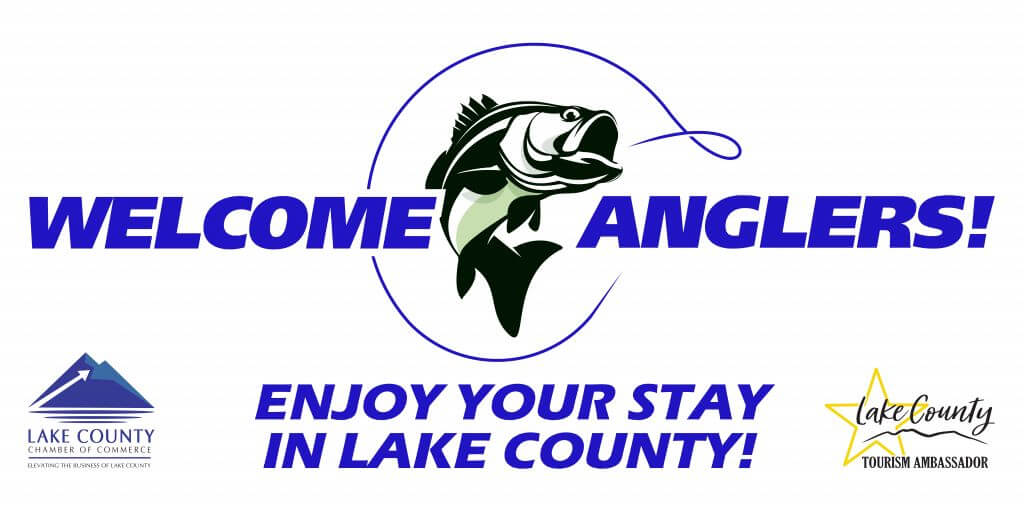 Clear Lake is a fishing paradise
Clear Lake is the largest natural freshwater lake fully within the state, with 68 square miles of surface area (43,000 acres) and 100 miles of coastline. At an age of 2.5 million years, it is the oldest lake in North America. It is the latest lake to occupy a site with a history of lakes stretching back at least 2,500,000 years.
Known as the "Bass Capital of the West," Clear Lake supports large populations of largemouth bass, crappie, bluegill, carp, and catfish.
With an average high temperature ranging from the mid-50s to the low-90s it provides a comfortable lake to fish almost year-round. Boating, water skiing, fishing, bird watching, camping and other water sport recreation can be experienced throughout spring, summer, and fall.
Known as one of the top bass-tournament lakes in the west, Clear Lake consistently yields large stingers of bass. Fish tend to be in the shallow during  spring and summer then go deeper as the water cools into fall and winter. Swimbaits, crankbaits, spinnerbaits and topwater are all good choices for shallow to medium depths. Worms, jigs and other soft plastics also work well from very shallow to deep, depending on the time of year.
Clear Lake produces large amounts of quality fish. Crappie fishing is fair. Check with local officials before eating fish from Clear Lake as levels of mercury can reach dangerous levels, at times.
At various times of the year you can see flocks of white pelicans, western grebe's do their mating dance across the top of the water and possibly see other wildlife such as deer, bald eagles, osprey, heron, ducks and even river otters while on your on the lake.
As the Bass Capital of the West, the lake is known for its trophy fish over 10 lbs. Any cast at Clear Lake could result in the fish of a lifetime. Lake County support catch and release, so bring those cameras!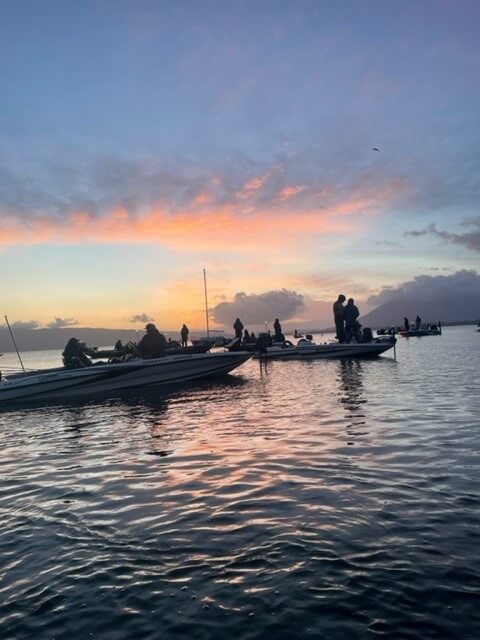 Largemouth Bass - 17.52 pounds, caught in 1990 by Jerry Basgal.
Black Crappie - David Burruss, owner of Clear Lake Outdoors in Lakeport, broke the State Record on crappie, 4.33 pound 

black crappie

 out of Clear Lake.
Channel Catfish - Frank Gentle of Kelseyville caught in Clear Lake record 33.57-pound catfish in March of 2019. The California record is 53.88 pounds.
Click the above button to visit the Department of Fish & Game Fishing Contests listings for Clear Lake. You can filter the contests by date, organization hosting the event, or species of fish.
Click the above button to visit a PDF that LCCC has created to tell locals and traveling fishermen alike where tournaments are launching out of. Please remember that this is for reference only and may not be 100% up to date depending on unanticipated events, weather conditions, host organization changes, etc.